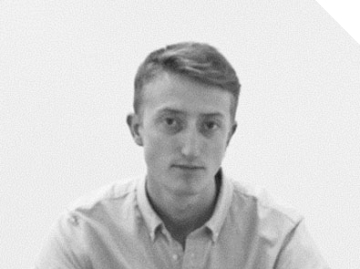 Lead Curator, NORTH
William Lunn is curator and director of the contemporary art gallery Copperfield, London and previously co-directed Sumarria Lunn. At 26 years old he has curated more than 60 exhibitions and projects.
"With much of my family based in Yorkshire and the North of England I've grown up watching the building strength of galleries and institutions in the regions in spite of the cultural power of London. The first edition of NORTH sets out to begin to bring that strength together, create new links and build positivity."
While Copperfield, London is committed to developing the careers of emerging and mid career artists, over the years Lunn has presented work by internationally recognised artists such as Richard Wilson, Mona Hatoum, Lawrence Wiener, Mike Kelly and Angela de la Cruz. He has curated public and private exhibitions in the UK and abroad including for Nest Ruimte Voor Kunst in the Netherlands and Lawrie Shabibi, Dubai and worked with charities such as Freedom From Torture and House of St Barnabas. 
"Having evolved well beyond the original brief NORTH has truly grown into a passion project - I want people to be inspired by home grown talent from the emerging to the internationally established. Take Ryan Gander for example: critically acclaimed, Tate exhibited, in collections around the world - born in Chester and studied in Manchester."